The Nimiipuu Fund facilitates financial independence by enhancing the personal and entrepreneurial capacity of the Nez Perce Reservation and surrounding communities. We promote economic growth while embracing our cultural values and traditions by providing tailored financial products and services.
A better financial life by advancing individual self-determination and self-sufficiency for every community member.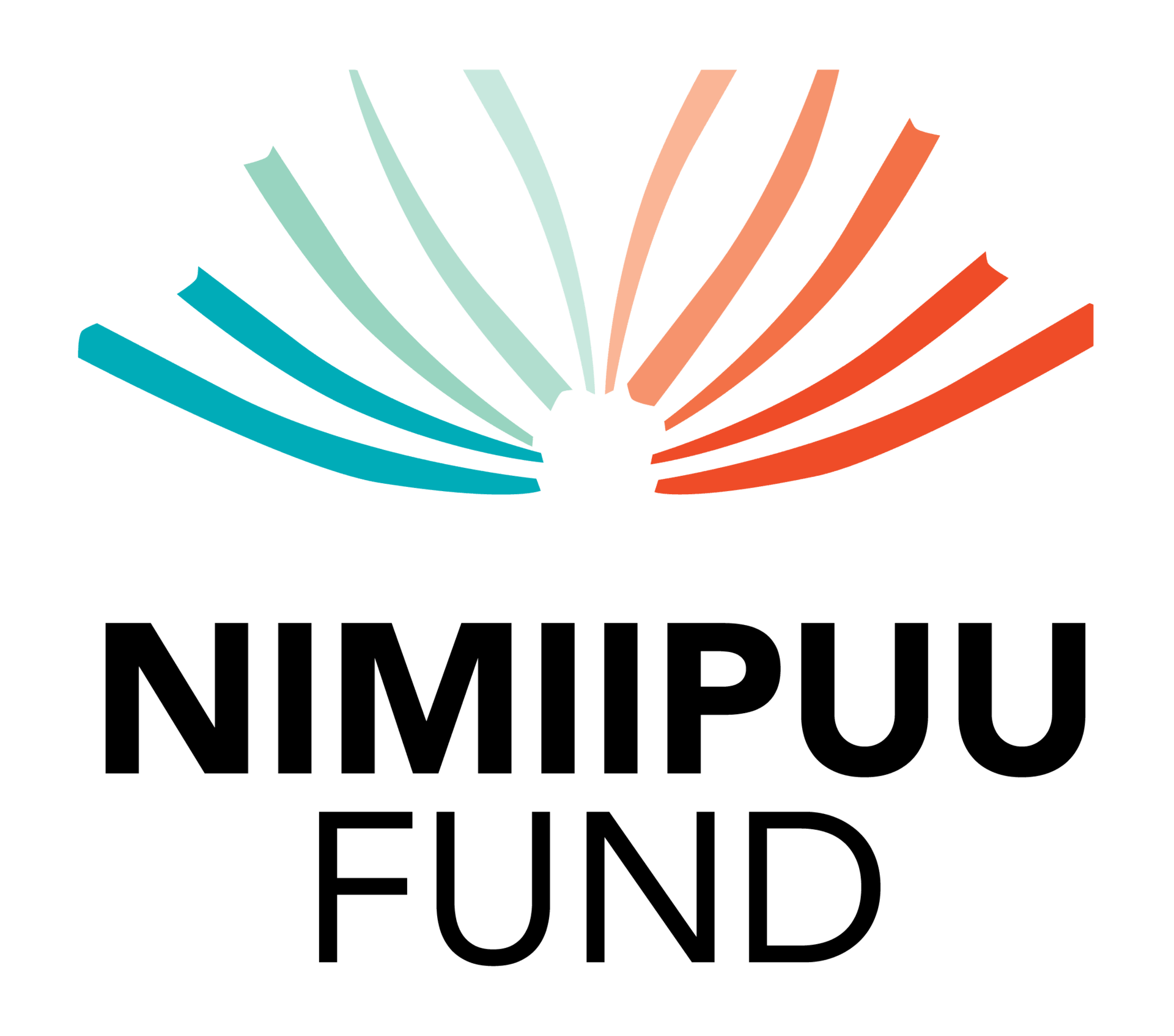 Whole dentalium and segments of dentalium shell have been used as beads in vast trade routes as money, adorned in dress, on body, or in funerary in the Northwest Coast and interior Plateau culture areas both prehistorically and ethnographically.  The Nez Perce called this shell 'éx̣sex̣s (pronunciation EHQH-sehqhs) or Sahaptin word áx̣šax̣š (UHQH-shuhqhs) –Indian money tusk (Dentalium pretiosum). To honor our past and to carry onto the future, Nimiipuu Fund has incorporated the dentalium or'éx̣sex̣s into our logo concept to represent this legacy of commerce in our Nez Perce culture.
he Nez Perce Tribe conducted a Market Analysis in 2011 to demonstrate the need for financial services and product investment to address individual finances and business development on the Nez Perce reservation. As a sponsoring entity the tribe was awarded Native American CDFI Assistance Program Technical Assistance award for $117,422 in 2012 from the U.S. Treasury CDFI Fund. This allowed for development of NCDF Board of Directors, hiring staff, and launching services for our own Native CDFI.
Nimiipuu Community Development Fund (NCDF) is an established non-profit (501(c)3) that provides financial opportunities to stimulate economic development on and near the Nez Perce Indian Reservation. Chartered in 2013, NCDF has developed through funding from Native American CDFI Assistance Program (NACA) and Northwest Area Foundation to support and expand our services. As a financial institution, our goal is to promote self-sufficiency, self-determination and enhance the well being of community members.
​
In 2016 NCDF started lending to local, tribal, and community members. In part, the client or business entrepreneurs increased their understanding of financial literacy and business development. We strive to engage tribal members to enhance, encourage, and foster their economic well being. By creating a financial savvy community we are also creating a stronger community.
​
As of summer 2019, Nimiipuu Community Development Fund became a separate entity by enacting a Memorandum of Understanding with the Nez Perce Tribe. The separation has been part of the development plan since the inception of the fund. This allows the fund to move the next level of CDFI certification and planning for growth. Another big jump for this change is the update to our marketing and branding strategy with launch of "Nimiipuu Fund."
It is Nimiipuu Community Development Funds position to foster economic growth for the Nez Perce reservation and traditional areas of Idaho, Oregon, and Washington. Providing access to capital, financial, and entrepreneurial capacity building to create economic opportunities, advance entrepreneurial spirit, and preserve cultural values.
​