5th Annual Wallowa Youth Retreat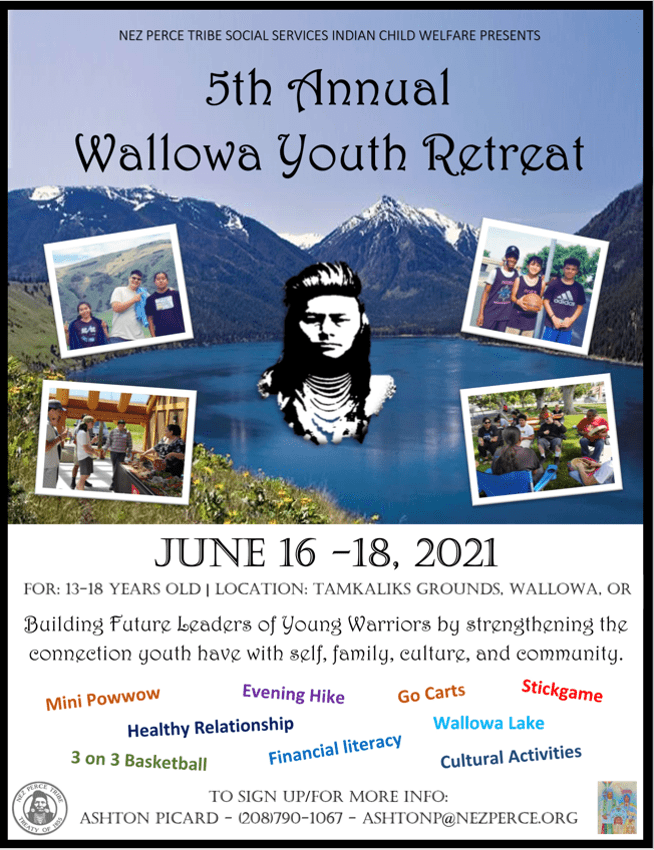 Building future leaders of young Warriors by strengthening the connection with self, family, culture and community. This retreat is presented by the Nez Perce Tribe Social Services Indian Child Welfare for youth ages 13-18. Download our registration form to sign up and learn more about this opportunity.
For more information contact Ashton Picard: 208 790 1067 or ashtonp@nezperce.org.