CAPTIVATE LEADERSHIP COMMUNICATION SUMMIT
November 15 @ 8:15 am

-

5:15 pm

PST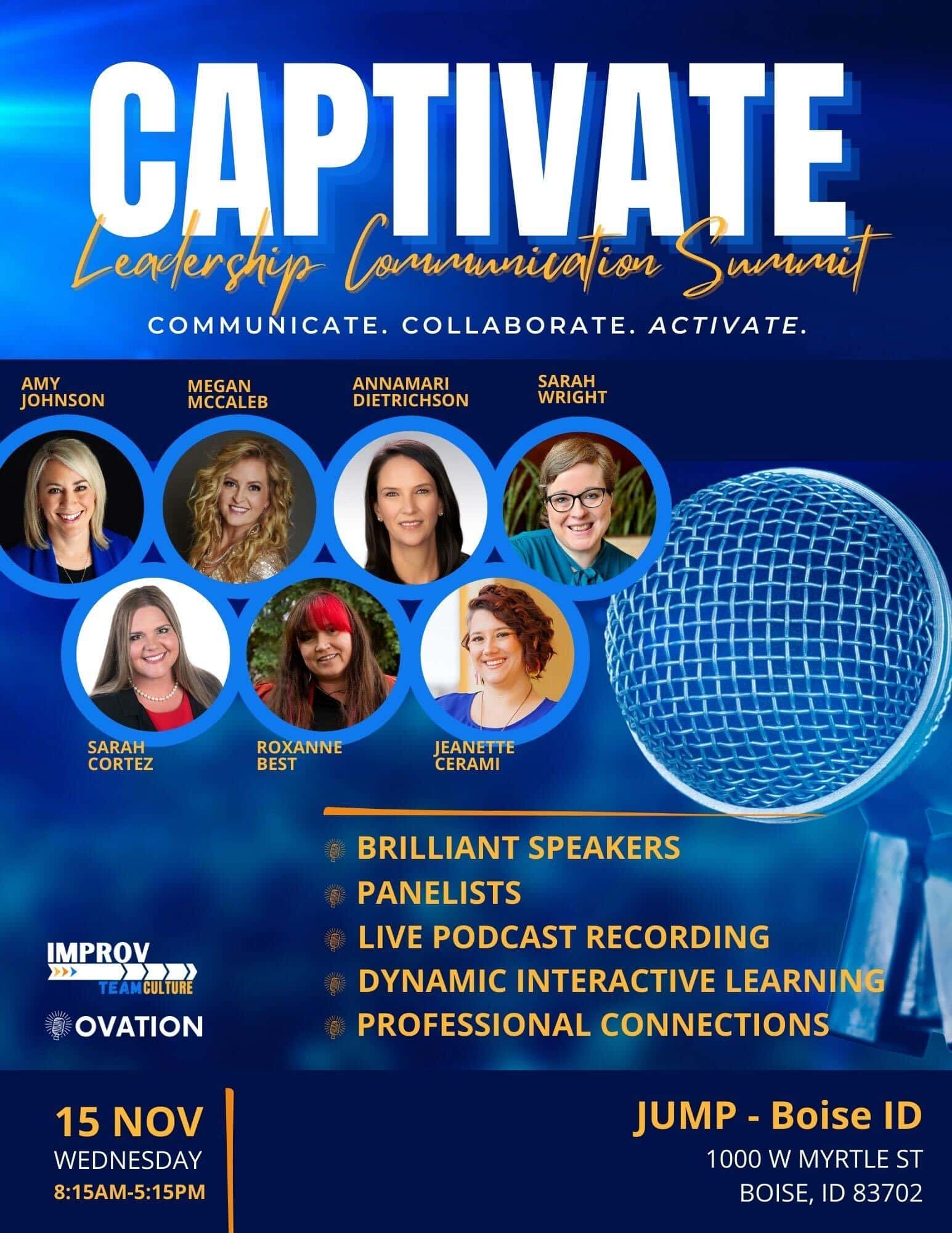 Become a compelling and captivating communicator, and empower yourself to create positive impact in BUSINESSES and COMMUNITIES. During this invigorating FULL-day summit, you will Communicate. Collaborate. Activate. The CAPTIVATE – Leadership Communication Summit is for those seeking powerful presentation skills to expand your reach as an industry expert and stand out as a collaborative leader.
You have YEARS of professional (or entrepreneurial) experience and industry know-how and you are eager to use those skills more effectively to teach others and be in MORE CONTROL of your career path! You will learn essential techniques for public speaking and how to develop compelling presentations while gaining confidence in how you guide your teams. Plus! Network with like-minded individuals and seasoned professionals. Aspiring speakers, business owners, and thought-leaders who understand the power of excellent communication to create lasting, positive impact in their industry MUST ATTEND.
Use code "Best40" to receive 40% off tickets!