Power of Ceremony & Healing Grant 2023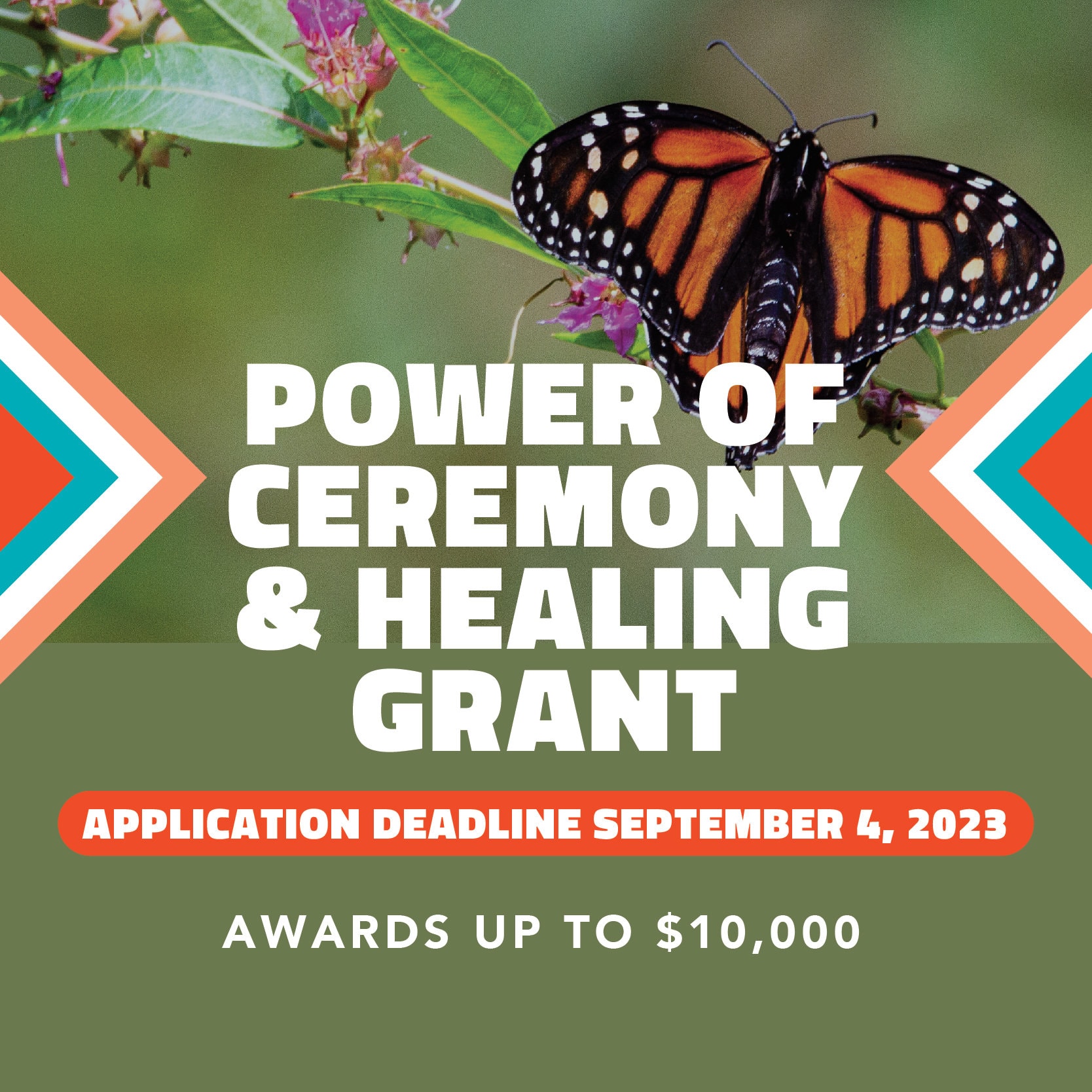 Opened August 07, 2023 | Applications accepted until September 04, 2023, 12:00 AM | Awards up to $10,000 |
Na'ah Illahee Fund and The Potlatch Fund have partnered in a collective giving campaign to bring forward the Power of Ceremony & Healing Grant to help bring unity to our people by providing support to those that lift up our people culturally and spiritually.
The cultural practice of ceremony is essential to Native health for healing our people spiritually, socially, emotionally, physically, and mentally. It plays a critical role in Native people's lives by connecting us to our traditions, languages, songs, beliefs, ancestors, and ways of healing. Since the Na'ah Illahee Fund (NIF) & Potlatch Fund support the development of a strong, positive Indigenous identity, this grant will support work led by culture keepers and healers to help make our people whole again. NIF & Potlatch Fund will support Native healing by providing support to those individuals who are leading ceremonies, whether they are Smokehouse Lead Workers/Caretakers, Longhouse Lead Speakers/Caretakers, Bundle Keepers, Song Carriers, Sundance Leaders, Sacred Tobacco Ceremony Leaders and those who make ceremonial gear: traditional makers of cedar hats, drums, rattles, regalia, caskets and other traditional items for ceremony purposes (those who sell nothing commercially). In Our Way of Life teachings (based on the Medicine Wheel), passing is part of our way of life and is as valid as anything we do when we are alive.
As Native people, we know we need to heal ourselves before we can help others. Ceremony provides a place to heal through prayer, to use our indigenous language, connect to the land, revive our culture, and support one another. Now is the time to resurrect our traditions and keep them alive before our elders cross over and take their knowledge with them. Through offering this grant, we plan to support the power of our culture keepers and healers leading Native Ceremony and the medicine they bring to heal our communities.