Work Effectively for Bigger Impact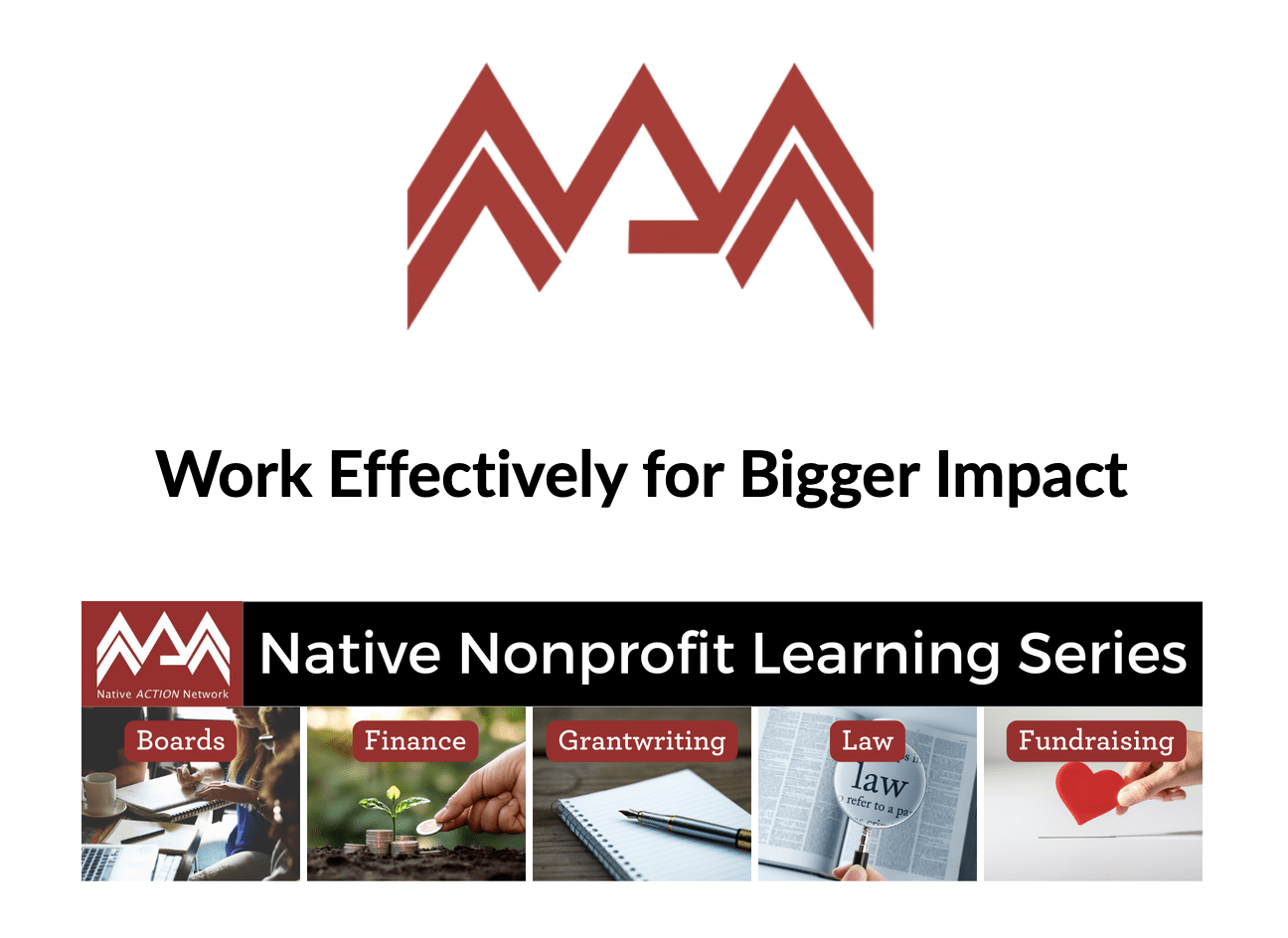 Native Action Network, through a partnership with the Washington Office of the Secretary of State, is offering a learning series for Native nonprofit leaders. The Nonprofit Learning Series is designed to give you information and tools to strengthen the nonprofit practice of Native nonprofit leaders, or those leaders working within Native led- or Native-focused organizations. It provides practical, hands-on, remote learning to help you learn at your desk. An overview of the learning series:
Nonprofit Boards | How To Build a Powerhouse Team – January 12
Nonprofit Finance | Understanding the Money of Your Organization – February 9
Nonprofit Grantwriting | Writing Proposals with Purpose – March 2
Nonprofit Law | What You Need to Know to Stay Compliant – April 13
Nonprofit Fundraising | Generosity & Gratitude: Essentials for Fundraising – May 4
The Nonprofit Learning Series also includes technical assistance for nonprofits. If you have a question related to any aspect of running your organization – boards, finance, compliance, fundraising, volunteers, etc. – you can get advice customized to your situation. Tell us what help you need, and we'll have a nonprofit expert reach out to find a time to talk.
GET A CERTIFICATE! Attend all five trainings and receive a certificate to show that you have gained important knowledge and skills related to nonprofit leadership.
Session details and registration link below. Got questions? Email us at [email protected].