Protect Your Personal Identity
March 14, 2022 @ 10:00 am

-

11:00 am

PDT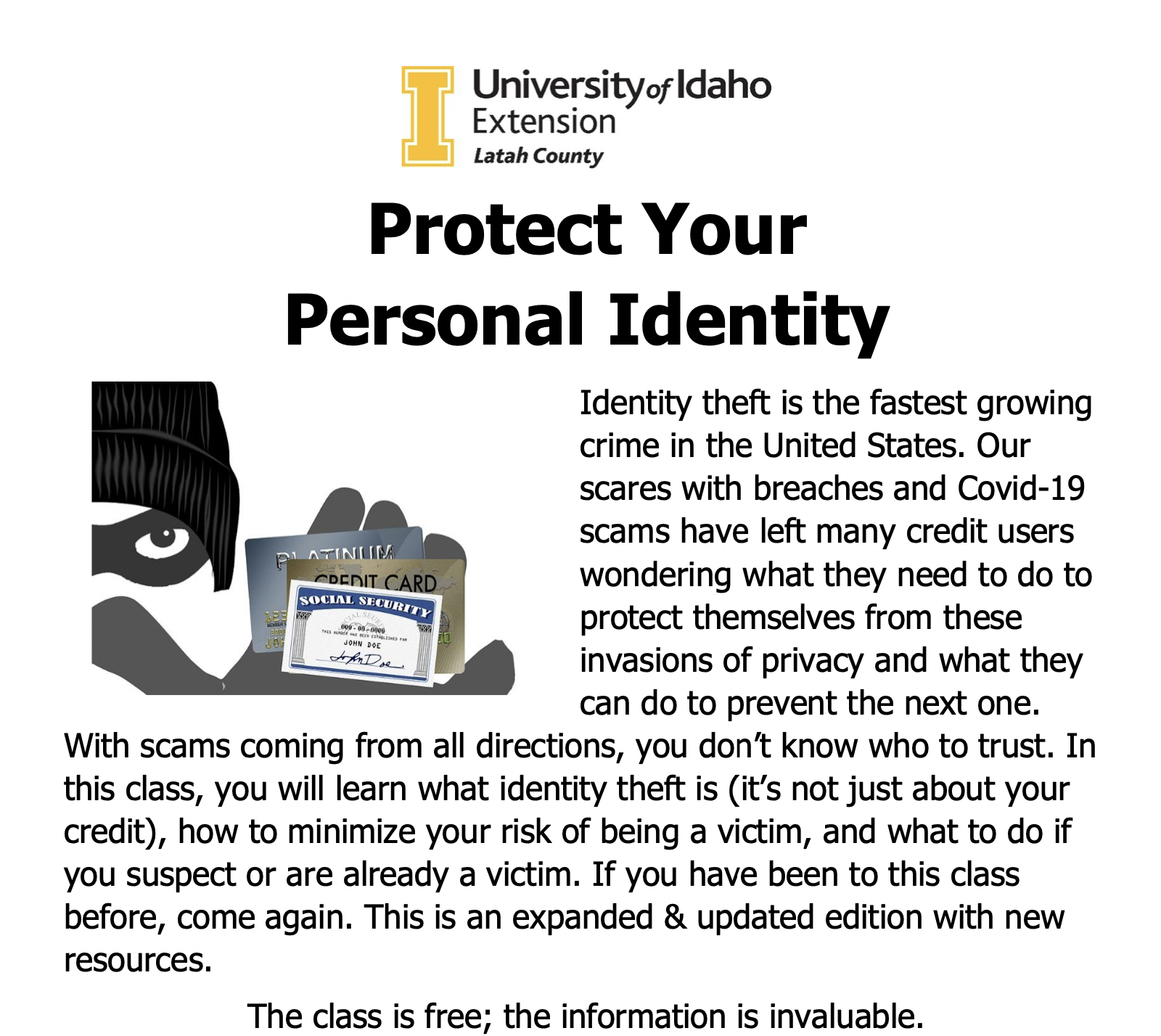 Identity theft is the fastest growing crime in the United States. Our scares with breaches and Covid-19 scams have left many credit users wondering what they need to do to protect themselves from these invasions of privacy and what they can do to prevent the next one.
With scams coming from all directions, you don't know who to trust. In this class, you will learn what identity theft is (it's not just about your credit), how to minimize your risk of being a victim, and what to do if you suspect or are already a victim. If you have been to this class before, come again. This is an expanded & updated edition with new resources.
The class is free; the information is invaluable.
For additional information contact Karen Richel at 208-883-2241 or email at [email protected].
Zoom Virtual Presentation Register in advance for this meeting:
https://uidaho.zoom.us/meeting/register/tZMucu2gqTIvE9JRIi7qPlgB-g4peFvVHO9