"Embracing Equity" Women's empowerment business grant up to $10,000 in funding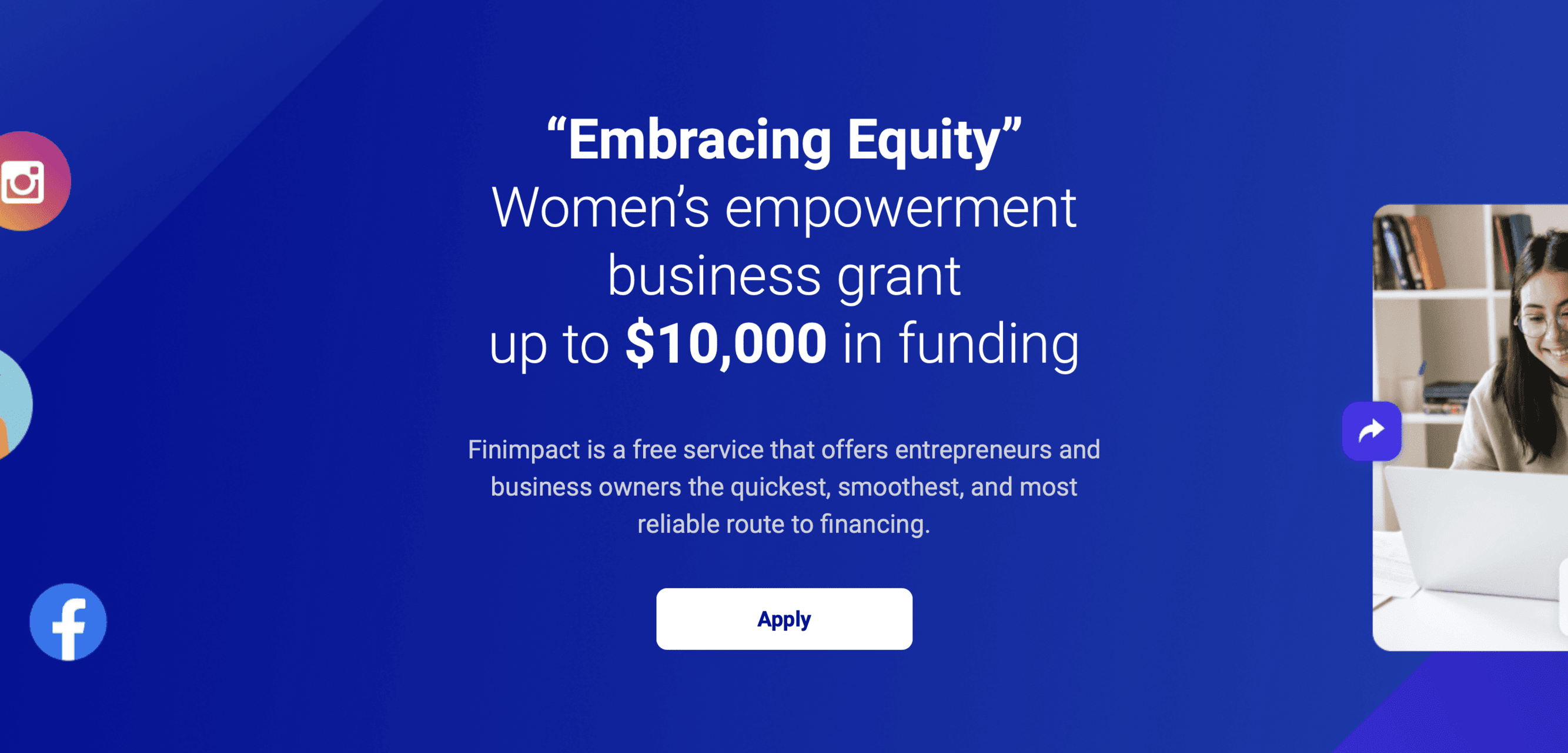 Finimpact is a free service that offers entrepreneurs and business owners the quickest, smoothest, and most reliable route to financing. How to apply for the Finimpact Women's Empowerment Grant? To be considered for the Finimpact Women's Empowerment Grant you and your business must meet the following eligibility criteria:
Step 1: Complete the application form
Following submission of the form an email containing your specific voting link will be sent to you. The form can be found here.
Step 2: Share on social networks
Share what your business does, a challenge you've faced and overcame and the voting link sent to you by email.
Step 3: Ask your social network to vote
Ask your friends and everyone in your social network to take part in the voting process by clicking on the link you posted.