Grant Award from Northwest Area Foundation
Article provided by Northwest Area Foundation
Q3 Grantmaking Supports Native-Led Asset Building, 2020 Census Efforts, and More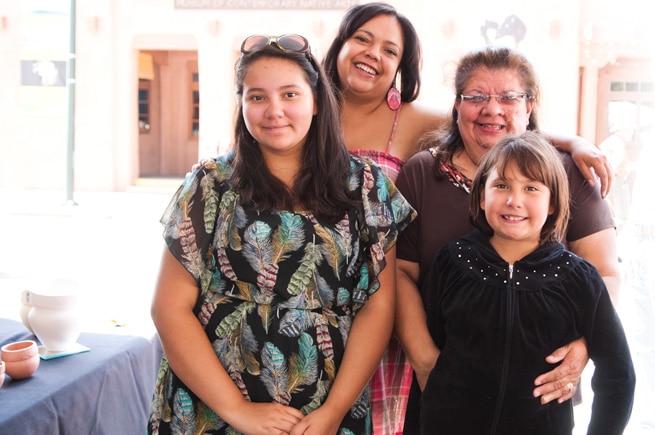 Third-quarter grantmaking continues our commitment to devote 40 percent of new grant dollars to Native-led organizations working to advance economic, social, and cultural prosperity in Native communities.
Overall, we provided 46 grants totaling $5,742,163 in the third quarter of 2019 to grantee partners across our region of eight states and 75 Native nations. Several grants support efforts by Native-led organizations, including one that will provide lending capital for business loans to Native Americans, and another that will fund outreach efforts to North Dakota Native communities to ensure they are fully represented in the 2020 Census.
People's Partner for Community Development (PPCD) will use a four-year $100,000 grant as lending capital to help meet the growing demand for business loans among its Native American customers.
As part of its mission to stimulate economic growth on Montana's Northern Cheyenne Reservation, PPCD will use the funding to help its clients build or repair their credit. The funds will also support small-business entrepreneurship through loans and financial literacy and business training.
PPCD works to build opportunities that help individual tribal members increase their self-sufficiency, self-determination, and quality of life. Initially launched as a grassroots community-development effort in 1999, in the intervening years PPCD obtained nonprofit status and certification as a Native community development financial institution (CDFI). Over the years, PPCD has originated more than 500 loans totaling in excess of half a million dollars for the Northern Cheyenne community it serves.
PPCD's work reflects the potential of Native CDFIs to empower local tribal communities by tapping into their potential to build thriving local economies through good jobs, strong small business, and financially savvy community members. Those elements converge into long-term impact that can create financial strength that echoes forward for generations.
The grant to PPCD is part of the Foundation's collaboration with Federal Home Loan Bank of Des Moines to support Native CDFIs. Third-quarter grants to Lummi CDFI and Nimiipuu Community Development Fund reflect the collaboration as well. (Read more about the partnership, which launched in 2017.)