NW Native Economic Summit Theme Art Submission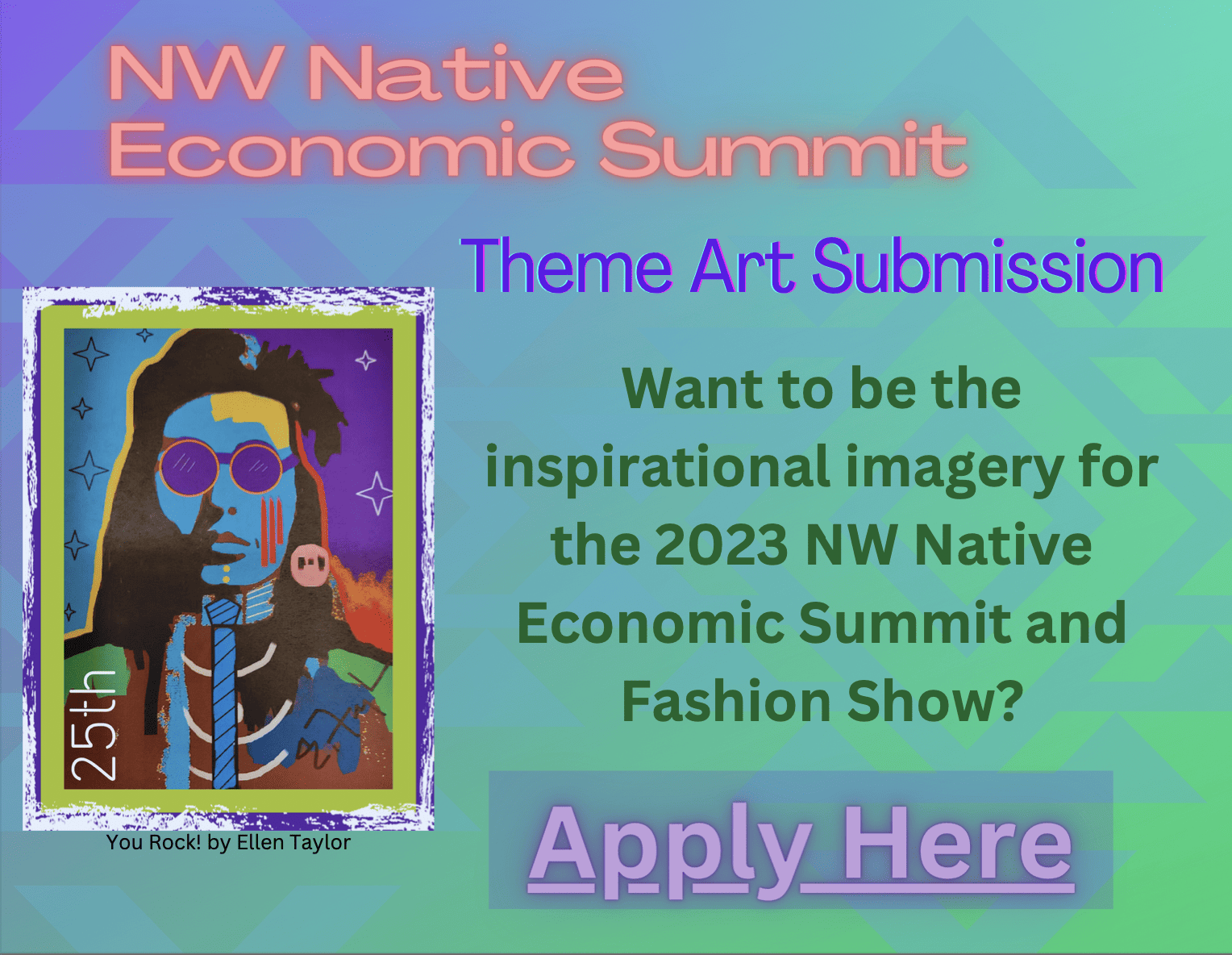 We are honored to invite you to submit your art or concept for the 2023 Northwest Native Economic Summit with the working theme "Circular Economies." Circular Economies is looking through the lens of Indigenized sustainability and the triple bottom line: people, profit, planet, and how they are reflected through economic ecosystems. We are looking for art that will help us theme the look and feeling of our event, represent the Pacific Northwest Native communities and highlight sustainability and interconnectedness. 
We invite you to pursue whatever medium that inspires you; photography, weaving, ironwork, painting, sculpture and more are welcome. We do not need to be the first to view this piece and invite you to submit a piece that you think fits the theme, or to submit a concept that you can turn into a finished piece by late this spring when we ramp up the marketing for the summit.
Deadline for art submissions is June 2nd 2023.
If selected, your piece will be used for publicity and promotional purposes for the 2023 Northwest Native Economic Summit. We are looking forward to showcasing an incredible NW Native artist for this year's theme piece, as we had the opportunity last year with Ellen's amazing piece "You Rock" providing inspiration for the colors and feeling of our event.
This is a compensated opportunity to be determined mutually if selected.