Power of Ceremony & Healing Grant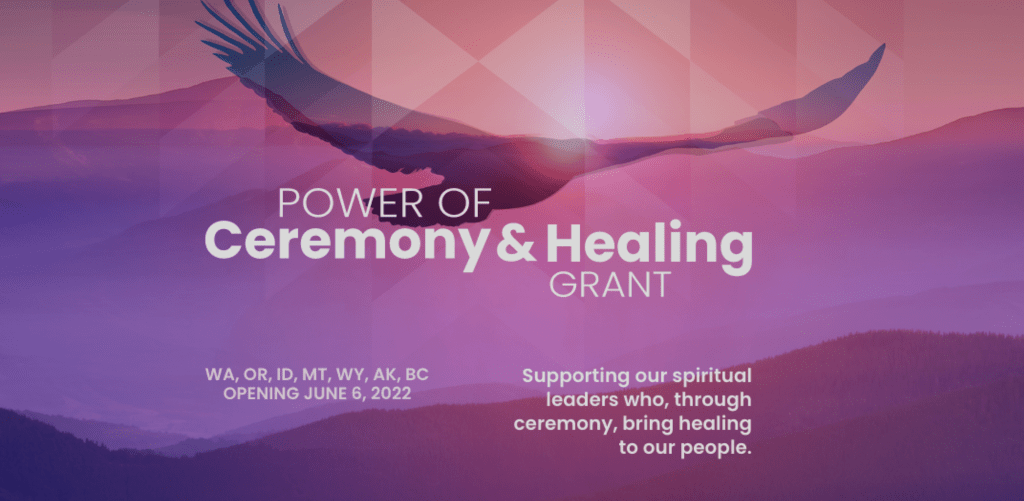 Opens June 6, 2022 | Closes July 14, 2022 @ 5pm PST | Awards of $5,000
Na'ah Illahee Fund and Potlatch Fund have partnered in a collective giving campaign to bring forward the Power of Ceremony & Healing Grant to help bring unity to our people by providing support to those that lift up our people culturally and spiritually. 
Ceremony is vital to Native health, the seed for healing the people: spiritually, socially, emotionally, physically and mentally. It plays a critical role in Native people's lives by connecting us to our traditions, languages, songs, beliefs, ancestors and healing ways. Since, Na'ah Illahee Fund and Potlatch Fund support the development of strong, positive Indigenous identity, this grant will support work led by culture keepers and healers to help make our people whole again.
This grant opportunity closes on July 14, 2022 at 5pm PST.