Triumphant Highlights from the "Women Who Wine: Business & Sip"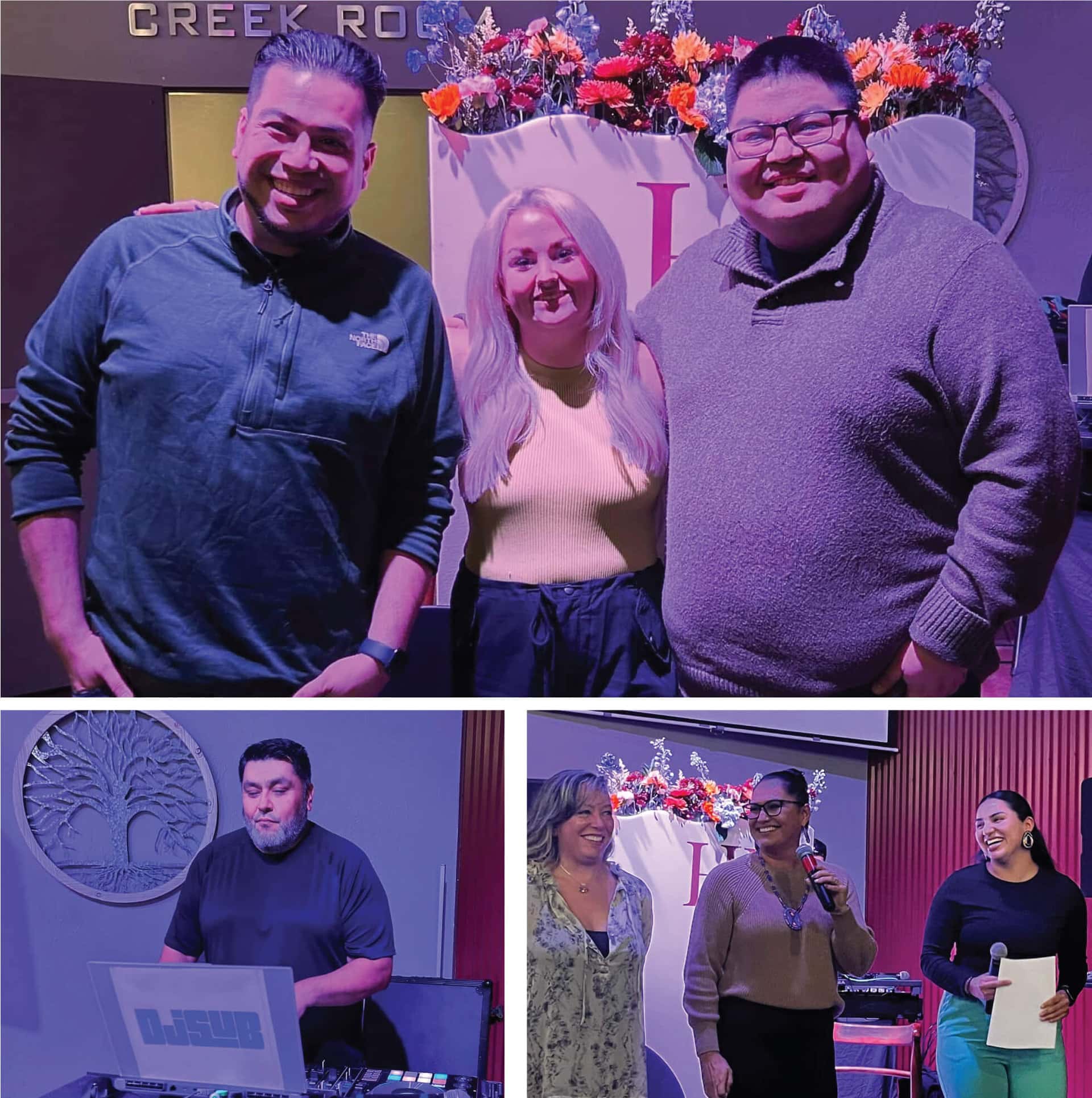 Excited to announce the tremendous success of our recent "Women Who Wine" event, a series close to our hearts that highlights local businesses, mental health, arts, and community. This year's theme, "Business & Sip," showcased the inspiring journeys of Julia Hyde, owner of Hyde Business Services LLC, and the dynamic duo behind the Brown Sound Podcast, Javier Gomez and Daniel Spaulding.
Julia, Daniel, and Javier shared their invaluable experiences in developing their businesses, emphasizing their dedication to uplifting local communities. DJ Sub set the vibe, and delicious bites were provided by the talented Happy Day Catering Service.
"Women Who Wine" was conceived by our Nimiipuu Fund Board member, Kim Pate, and myself. After the challenges of the pandemic, we recognized the importance of community, gathering, mental health, and mutual celebration. Our first year featured a Sip n Paint with Nimiipuu Artist Helen Goodteacher and Chef Timine Shebala. In Year 2, we hosted a Bend n Sip with business coach Roxanne Best at the scenic Rivuara Winery.
Our event has received support from numerous community partners in health and mental health programs. This year, with "Business & Sip," our focus was on exploring pathways and offering encouragement. Daniel and Javier brought humor and shared their journey from starting a podcast to evolving into business owners as "just two brown best amigos talking about anything and everything from a Latino and Indigenous perspective." Their podcast, Brown Sound, is available on Apple Podcasts and Spotify.
A heartfelt thank you to everyone who contributed to the success of "Women Who Wine: Business n Sip." Let's continue fostering connections, promoting mental health, and celebrating the diverse tapestry of our community. Empowering Businesses through Our SBA Community Navigator Program Grant – connect with Heewekse for tailored support and access to our training resources. Schedule your business consultation today!